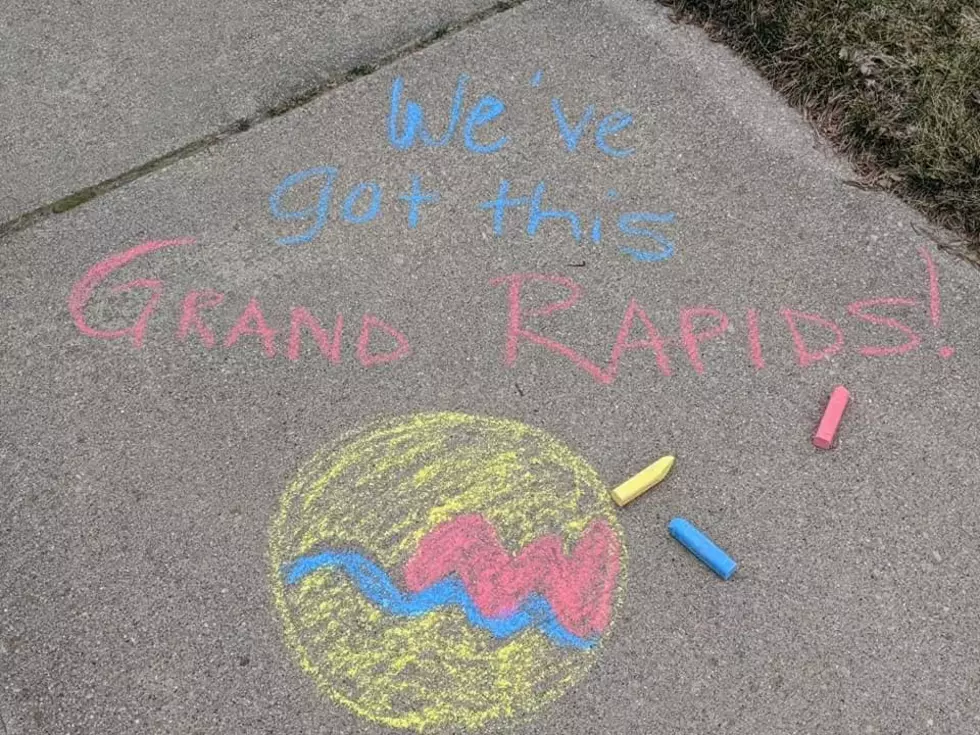 West Michigan Art Teacher Spreads Joy with Sidewalk Drawings
Emily Victoria via Facebook
A West Michigan art teacher is using her time at home to share good vibes in her neighborhood with really cool sidewalk drawings!
In these stressful, uncertain times while we're under stay-at-home orders to slow the spread of COVID-19, it's so awesome she's using her talent in this way!
I'm an art teacher missing my students and have been decorating the sidewalk area by my house to help give some positivity and humor to those walking by!

Be well all. Stay safe.
Art Teacher Spreads Joy with Sidewalk Drawings
Enter your number to get our free mobile app