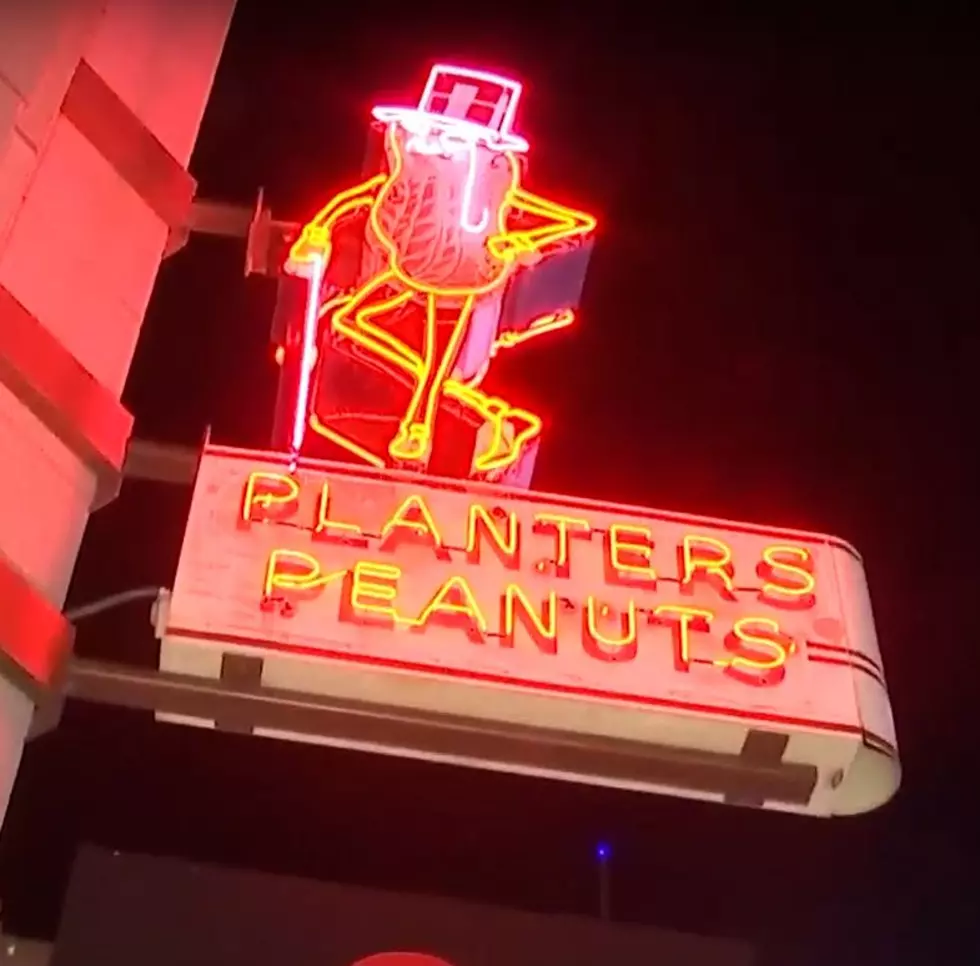 Ohio Loses Its Mind Over The Death of Mr. Peanut
NBC4 - YouTube
Mourners in Columbus, Ohio have created a makeshift memorial.
In a brilliant and unexpected marketing ploy, Planters decided to kill off Mr. Peanut.  They made the announcement via Twitter Wednesday,
People are taking the news of the fictitious character hard in Columbus, Ohio according to NBC4i.com,
The Peanut Shoppe on State Street in downtown Columbus is known for the large neon Mr. Peanut sign hanging above its door. People mourning the loss of the advertising icon are leaving flowers, candles and spilled peanuts outside the shop.
You maybe asking yourself, "Self...how can a fictitious character die?"  That's a great question.  Planters has a new commercial staring Matt Walsh, Wesley Snipes and Mr. Peanut.  In this commercial they are in a horrific accident in the nutmobile.  Yeah, I said nutmobile.  Apparently, the funeral for Mr. Peanut will be held during a expensive Superbowl commercial in the 3rd quarter of the game.
---