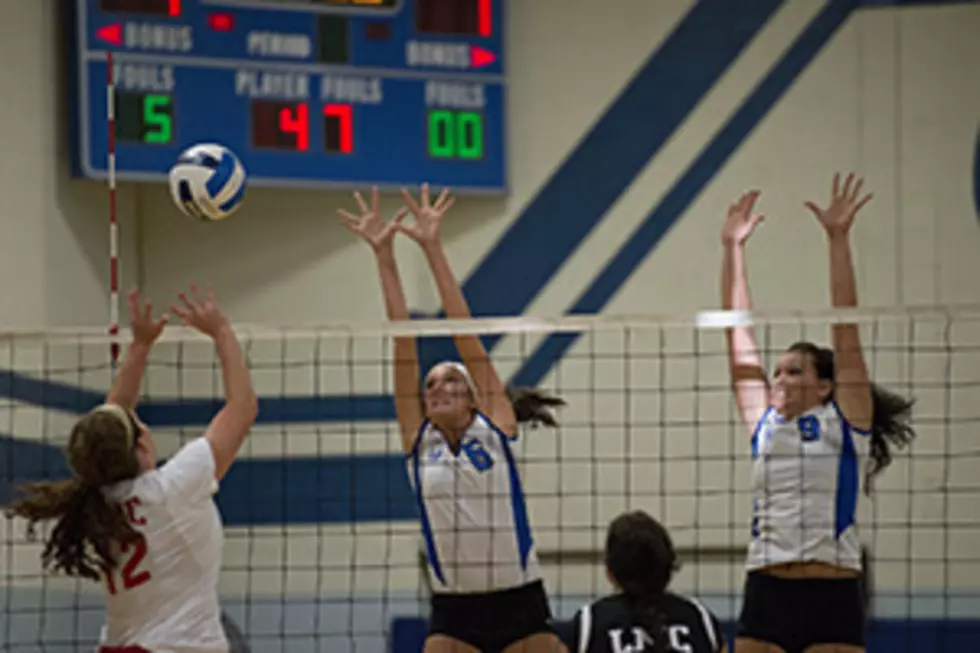 Fall Sports Getting Underway
KCC Volleyball
Kellogg Community College's 2017 women's volleyball season kicks off this week with the Bruins' first home match of the season, a conference matchup with Lake Michigan College.  It'll be this Thursday at 6:30 p.m. at the Battle Creek Central Fieldhouse.  The Fieldhouse is the Bruins' current home while the College's new Miller Physical Education Building is undergoing construction.
This year's team includes 11 players, including five returning sophomores, and the season includes eight home matches in Battle Creek. The regular season runs through Tuesday, Oct. 24.
High School Football kicks off this week, with two games on 95.3 WBCK.  Nate Adams and Jim Hughes will bring you the Lakeview-Portage Northern game on Thursday night, and on Friday they'll have the Harper Creek at Gull Lake game.  Coaches Corner with Terry Newton begins this Saturday morning at 9:06.
Loy Norrix 3, Battle Creek Central 0
Lakeview 8, Edwardsburg 0
St. Joseph 7, Gull Lake 1
Niles 8, Battle Creek Central 0
Lakeview's boy's and girl's cross country squads will be among 16 teams at today's St. Joseph Invitational.
Athens, Union City and Marshall will be running at the Three Rivers Invitational.